Booth with Backdrop
Our open concept booth is in full use.  Unlike the enclosed booth where guests go in and sit down, with the open concept, your guests stand in front of a backdrop to have their pictures take.  With the open booth, you can choose one of our backdrops or make your own that is part of your event.  All the other features are the same and is just as much fun.
Check out the most recent event we did at the new Jayhawk Club,   The bride had this beautiful backdrop designed out of some of the decorations that were already in use around the venue.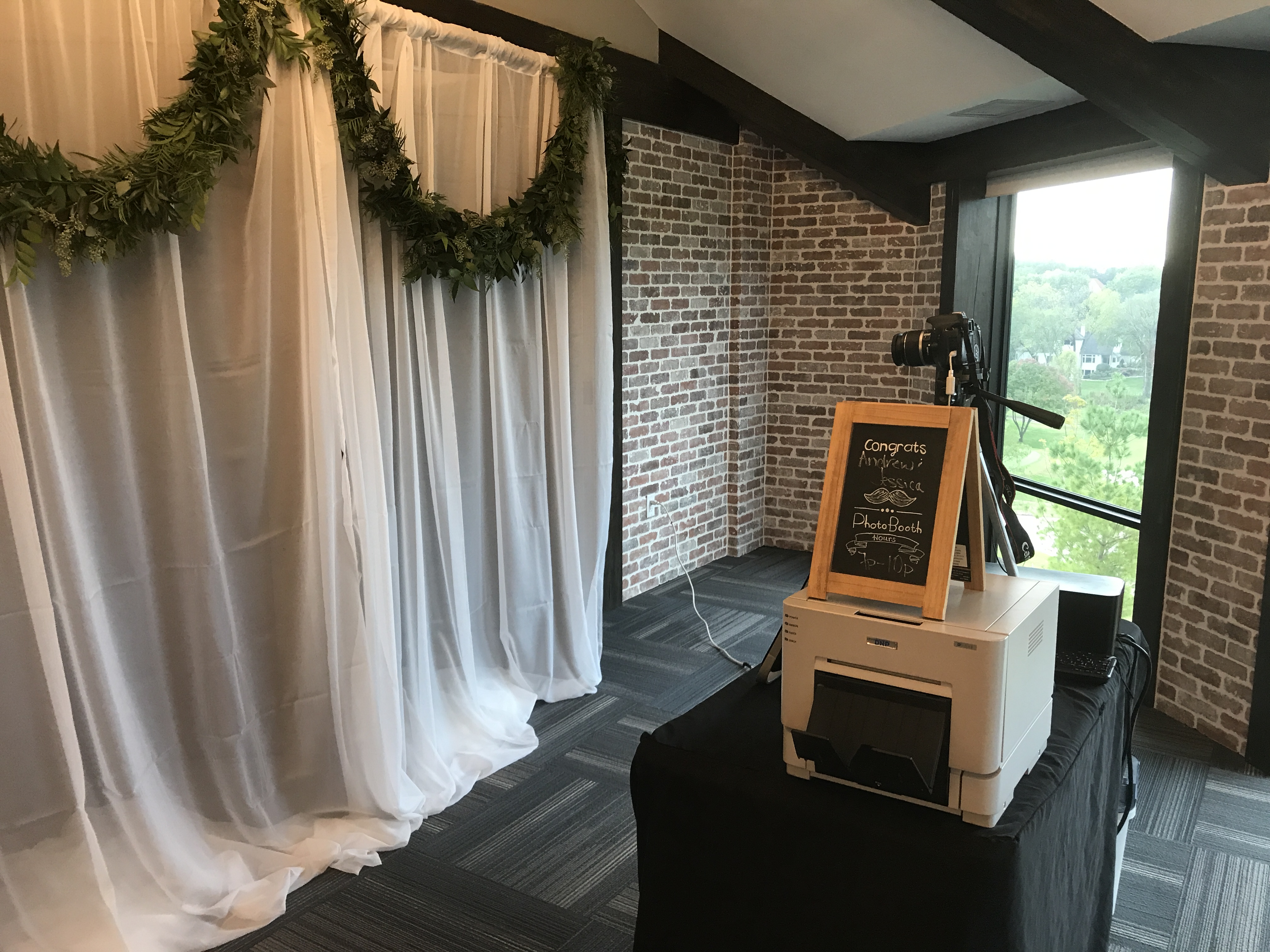 Don't want to make your own backdrop, here the backdrops we currently have to choose from.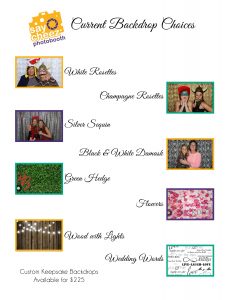 < back to blog