Our Standard Rental Service Includes: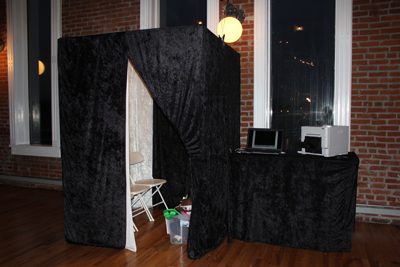 The Booth – We offer a 5×5 enclosed booth or an open concept booth with choice in backdrop. Both same price, just different styles. Not sure which to use, let us talk about the event and help you make the best decision for your event and guests.
Props – lips, mustaches, hats, glasses – It's all there to make each photo unique and fun!
Unlimited 2×6 Photos with Duplicate Prints – No one leaves the photo booth area without a print. Pictures print in less than 30 seconds and are completely dry. We don't monitor how many times a guest goes in the photo booth as long as they are having fun.
Attendants – Our attendants are knowledge and there to have fun with your guests. We ensure that each guest knows what to expect in the photo booth and walks them through the process. We truly enjoy our jobs!!!
Customized Photo Strips – We will design your photo strip for you, but all the ideas come from you. You get to choose colors, fonts and graphics. You can have elegant and simple or creative. Your guests will take home and see them on their fridge or in their office everyday and be reminded of your day, so we want the strip to be a reflection of that time.
Add Ons:
Scrapbooking Service:  Capture all of the fun photos along with handwritten messages in our 12×12 album. We print an additional photo and bring all the supplies needed for your guests to leave their messages.   At the end of the rental, the album is complete.  We will work with you to personalize the book, including different color pages, pens or stickers.  Our standard is black pages with metallic pens.
CD:  Keep all your photos by upgrading to a CD.  There are no copyrights, so you can use the photos for thank you cards, Facebook, or just sharing.
Digital Images: Receive all the images via shareable link within 48 hours after the event. Photos are available for download for 2 months. Still no copyrights.
4×6 prints:  Want to give your guests something a little more than a 2×6 print, we can do a 4×6 postcard print as well.